Pushing Boundaries, Gaining Market Share
Headquartered in Sweden, Northron provides business consulting services to companies in the Scandinavian regions. We make companies visible in the global market by taking part in their business strategies and marketing initiatives. Our services includes strategic & tactical planning, business plan development, product licensing and partner program development, online marketing & advertisement, project management, email marketing, social media marketing, search engine optimisation, content writing, website design and development in Drupal & WordPress systems and software development services.
"Our company NUITEQ has been working with Northron for a significant number of years. Northron has been adding good value to our business on the operational side with marketing as well as on a strategic level through board work. We highly recommend their services, as the company is reliable and easy to work with."
"Northron has been an excellent IT-partner. They have listened to my needs, met them and have come with more suggestions resulting in a fully functional website that allows me to reach my customers. By sharing their vast knowledge of business comunication they have added value and I am happy to recommend Northron for other businesses."
"We are very satisfied and well impressed by the work Northron has done for us. Their approach to the entire project was very professional and the Northron Team was able to understand our exact requirements and give their valuable inputs………."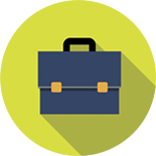 Identify vivid broader goals that can advance business further and  achieve them with clear results through tactical planning. We assist in defining and validating the overall marketing strategy and help to build the brand in the new and competitive global market.