Services that can help you grow
With our rich knowledge and experience in the Marketing, Branding, Project Management and Technology , we understand our clients' expectations. We can assit you in formulating your companies marketing strategy and bring more visibility to your offerings in the market.
From designing website, presentation, brochures and promo materials, we can assist you in building the tools neccessary to promote your products in the global market and have an increased revenue. We can associate with your company from an initial idea conceptualization to the final implementation stage.
We can also engage with you at the start of the project, mid-stage or help you accelerate towards the final deadlines. Our integrated solution offerings give you the benefit of having a single point of sourcing.
Northron's services includes:
Assistance in formulating the overall marketing strategy
Design and develop websites
Content writing for the website, blogs, newsletters, collaterals and PR materials
Email marketing
Online PR management
Social Media Marketing
Search Engine Marketing & Optimisation services
Website domain management and assistance in hosting the website
Assistance in building the IT tools the company requires to push their products in the market – this includes building partner portals, e-commerce sites/online shops, order management systems and Customer Relationship Management(CRM) etc.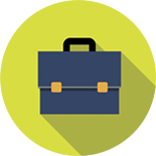 Identify vivid broader goals that can advance business further and  achieve them with clear results through tactical planning. We assist in defining and validating the overall marketing strategy and help to build the brand in the new and competitive global market.